NutriBullet 900Watts
Regular price ₱5,995.00 ₱2,990.00 50% OFF
The time-saving kitchen tool that does blending task in just 10 seconds or less!
Handy, versatile and easy to use — this Nutri Bullet blender will do all the kitchen works as it provides a variety of capabilities that takes up minimal counter.
LIMITED STOCK available so Click the "ADD TO CART" button now!
Nutri Bullet chops, mixes, blends, whips, grinds and mince in less time with ease than those bulky and heavy standard blenders with a lot of set-up attachments — ideal for making frozen drinks, smoothies, soups, dips, sauces, and more!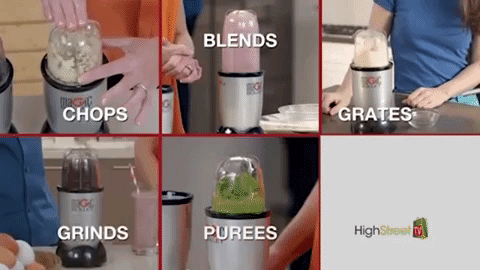 You can now instantly make the perfect smoothies and milkshakes, frozen cocktails, and pureed soups easily! 
How does it work?
Nutri Bullet is smaller than a standard blender but works in a multi-functional way which you can use all the time, anywhere — making the kitchen chores easier than ever!
It is incredibly designed in a user-friendly kitchen tool that powerfully cuts food in a Cyclonic Cutting Zone, allowing the Nutri Bullet blender to finish any food preparations task in just seconds.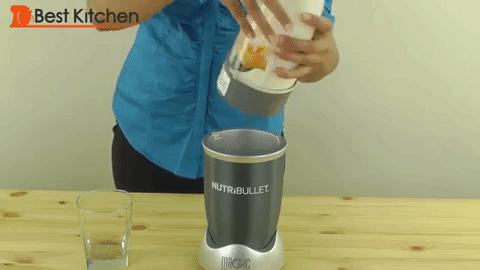 What do you get?
Nutri Bullet comes with two interchangeable stainless steel blades and a selection of cups, mugs, and lids that can be swapped over with remarkably little effort
It also has a pair of microwave-safe cups with vented lids which allow you to heat home-made soup in the same container, helping you to save time and less water washing dishes. 
Additionally, there's a set of four party mugs with removable colored rings to serve freshly made fruit cocktails without mixing up their drinks.
Product Inclusions and Functions
Nutri Bullet High-Torque Power Base
The base of the Bullet holds 250-Watts of power to drive your culinary creations.
Use to mix and store ingredients.
1 Party Mug and 2 Comfort Lip Rings 
Blend and serve frozen party drinks and smoothies in the same mug. Comfort lip rings turn your mug from a mixing appliance to a perfect party cup!
1 Stainless Steel Cross Blade
Use for chopping, grating, grinding and blending.
2 Stay-Fresh Re-sealable Lid
Twist onto Tall Cups and Party Mugs to keep leftovers fresh.
Use the Short Cup for creations of lesser quantity or personal serving sizes, such as chopping onions, making whipped cream or preparing a two-egg omelet
In a rush? No problem! Take your treats on the go with this convenient flip top lid.
Nutri Bullet Recipes Book & User Guide
Learn all the Nutri Bullet techniques and get inspired with recipes ranging from superfast and tasty omelets to homemade whipped cream.
Product Highlights:
600 Watts
Hi-speed blender and mixer system
Kid-friendly
Versatile use: it mixes, chops, whips, and grinds
Easy to use, easy to clean
Dishwasher safe
Quick assembly
Breaks down even the toughest ingredients
Due to OVERWHELMING DEMAND, please allow at least 1-3 weeks for delivery.
people are currently looking at this product
Estimated delivery time 3-5 days
Guaranteed Safe Checkout