Foldable Book Lamp
Regular price ₱2,500.00 ₱1,499.00 40% OFF
Are you a book lover or you just love the lights? This Foldable Book Lamp is definitely what you need!
This compact, multi-functional lamp is made of high-density Dupont Tyvek and tear-resistant paper that makes it durable to damages as a paper book and won't get hot after the 8 hours of continuous use.
LIMITED STOCK available so
 

Click

 

the "ADD TO CART" button now!
How does it work?
It is powered by a USB rechargeable battery with a quick charge of 3 hours only which automatically lights the lamp ON when the book is open, and the light goes OFF when closed.
Limited stocks only. Click ADD TO CART now!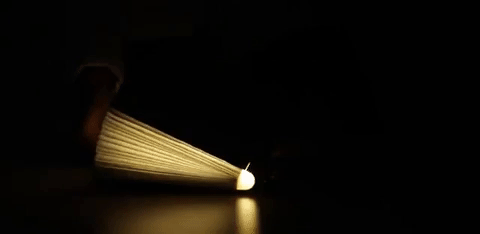 How to use?
The book-shaped lamp can be displayed in creative ways, anywhere! It can be folded right back on itself and can cast a light around 360 degrees.
This innovative lamp can also be used as a desk lamp, floor lamp, ceiling lamp or a unique decoration, and more!
You can also attach the lamp to a metal surface if you want to hang it through its magnetic wooden cover.
Due to OVERWHELMING DEMAND, please allow at least 1-3 weeks for delivery.
GET THEM WHILE STOCKS LAST!
people are currently looking at this product
Guaranteed Safe Checkout